제프 세션스 법무장관은 오바마 정권이 도입했던 이 정책을 6개월 유예기간 뒤 폐지할 것이라고 발표했다. '드리머(Dreamer)'라 불리는, 어릴 때 부모를 따라 미국에 들어온 80만 명에 가까운 불법 이민자들이 다카에 의해 보호받고 있었다. 트럼프 정부가 대체 입법을 주문함에 따라 이제 이들을 지키는 것은 의회의 손에 달렸다. 세션스는 이 프로그램의 대상자들이 미국 시민들의 일자리를 빼앗고 있으며 미국을 '범죄, 폭력, 심지어 테러리즘의 위험'에 처하게 하고 있다고 말했다.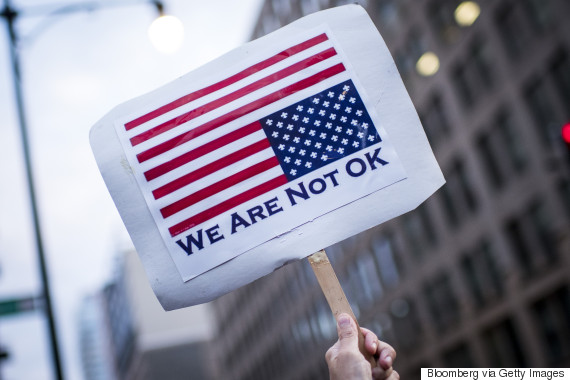 2년 마다 갱신해야 하는 다카 대상자들은 범죄 경력 조회를 포함한 철저한 배경 조사를 거쳐야 국외 추방을 피할 수 있다. 2012년 6월15일을 기준으로 △만 31세 미만 △ 2007년부터 계속 미국에 거주 △ 16세가 되기 전부터 미국에서 거주 청년이 이 프로그램의 적용 대상이다. 오바마 정부는 취업허가를 발급하거나 사회보장번호를 내주면서 이들이 강제 추방되지 않도록 했다.
이 프로그램의 혜택을 받고 있는 청년은 80만명으로 추산되며, 그 중 대부분은 멕시코 출생으로 알려져 있다. 한국 출신은 약 1만명으로 추산된다.
'미국진보센터'는 다카를 폐지하고 드리머들을 출국시키면 10년 동안 미국의 GDP에 4334억 달러의 손실이 있을 것이라 예측한 바 있다.
경제학자 폴 크루그먼은 뉴욕타임스 칼럼에서 드리머들이 미국의 일자리를 빼앗아 간다는 주장 등을 조목조목 반박하며 이렇게 일갈했다.
(…) 따라서 이건 미국 경제에 이중의 타격이 된다. 모든 사람들을 더 불행하게 할 뿐이다. 당신이 그저 갈색 피부와 히스패닉 성을 가진 사람들을 주위에서 덜 보고 싶은 게 아닌 이상, 이 잔혹행위에는 어떤 긍정적인 면도 없다. 물론, 그게 바로 이 조치가 진짜 뜻하는 바다. (뉴욕타임스 칼럼 9월5일)
오래 전부터 다카에 반대해 온 세션스는 이 정책이 '헌법에 어긋난다'고 말했으며, 도널드 트럼프 대통령 역시 비슷한 성명을 발표했다. 그러나 법과 질서를 강조하는 트럼프는 최근 마리코파 카운티의 조 아파이오 전 보안관을 사면했다. 아파이오는 불법 이민자 수사에서 불법적으로 히스패닉을 표적으로 삼은 혐의로 유죄 판결을 받았다.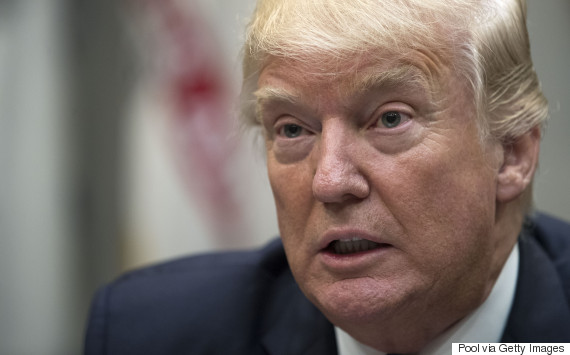 5일에 다카 폐지 뉴스가 보도되자 히스패닉 정치인, 셀러브리티, 언론인, 활동가들은 트위터, 언론 성명 등으로 즉시 반응했다. 미국 히스패닉 상공회의소장 하비에르 팔로마레스는 즉시 트럼프의 전국 다양성 연합에서 사임하겠다고 밝혔다.
"이 수치스러운 행동은 이 나라의 가치에 반할 뿐 아니라, 전국에서 폭력 범죄를 저지르고 지역 사회에 위협이 되는 사람들에게 국토 안보 자원을 집중하겠다던 이번 정권의 약속과도 어긋난다." 이번 발표 후 팔로마레스가 언론에 낸 성명이다.
다카 해당자 수십 명과 지지자들은 뉴욕에서 트럼프 타워를 향해 행진했다. 시민 불복종 행위로 길 한가운데 주저앉은 사람들도 있었다. 나우디스뉴스는 구금 및 체포된 시위 참가자들의 모습을 담았다.
DACA recipients and supporters getting arrested on 5th avenue @nowthisnews on the ground
다카 해당자들과 지지자들이 5번가에서 체포되고 있는 현장의 @nowthisnews
온라인에서는 영향력 있는 히스패닉 인사들이 이번 결정에 반대하는 목소리를 내며 시위자들에게 동조했고, 이것은 정치가 아니라 외국인 혐오라고 지적했다.
아래와 같은 반응들이 있었다.
Sessions going full Breitbart with this announcement
세션스가 이 발표로 완전 브레이트바트처럼 굴고 있다
It is true that Sessions and others don't think they can defend DACA. But what about Dem charge that its because they don't like immigrants?
세션스 등이 다카를 수호할 수 없다고 생각한 건 사실이다. 하지만 그건 그들이 이민자들을 싫어하기 때문이라는 민주당의 주장은?
For the racist, insufferable dumbasses. Stop making excuses and just admit you hate Latinos. #DACA
인종차별주의자들, 참을 수 없는 멍청이들. 핑계는 그만대고 히스패닉이 싫다고 그냥 인정해.
Ending #DACA is about racism. People have an idea in their mind about what an undocumented person looks like but truth? YOU COULDN'T GUESS.
다카 폐지는 인종차별이다. 사람들은 불법이민자가 어떤지 안다고 생각하겠지만, 진실은 무엇일까? 당신은 알 수 없다.
So basically AG Sessions is saying that stopping #DACA will help stop crime and terrorism. Like my abuelo would say, "¡Qué mierda!"
세션스 장관은 다카를 폐지하면 범죄와 테러리즘을 없앨 수 있다고 말하고 있다. 우리 할아버지라면 '헛소리!'라고 하셨을 것이다.
President Trump has failed the American Dream promise this country was founded on.#DACA#DefendDACA
트럼프 대통령은 이 나라의 기반이 된 아메리칸 드림이라는 약속을 저버렸다.
Poor #Dreamers. Cowardly, heartless president turned his back on them. They're fate's in hands of dysfunctional Congress. Congress must act!
드리머들이 안됐다. 무정한 대통령은 비겁하게도 그들에게 등을 돌렸다. 제대로 기능하지 못하고 있는 의회에 그들의 운명이 넘어갔다. 의회는 행동해야 한다!
"They don't see us as human beings", a Dreamer in front of the White House after hearing the end of DACA
"그들은 우리를 인간으로 보지 않는다" 다카 폐지 소식 이후 한 드리머가 백악관 앞에서
At #DACA announcement in #Phoenix community members chant "I deserve full equality"
다카 발표 후 피닉스 주민들은 "나는 완전한 평등을 누릴 권리가 있다"고 외치고 있다
Melania worked in this country as an undocumented immigrant but her skin color makes hypocrites forgive that. #DACA
멜라니아는 이 나라에서 불법 이민자로 일했지만 위선자들은 그녀의 피부 색깔 때문에 용서해 주었다.
트럼프 인터내셔널 호텔 앞의 다카 시위자들
If a DREAMer is threatening to you as a citizen, you should question your own work ethic & willingness to be successful. #Daca
드리머가 시민인 당신을 위협한다면, 당신은 자신의 근면함과 성공 의지를 의심해야 한다.
When we are with God, our creator, there are no borders. We will keep fighting, hold our heads high and we will continue to exist. #DACA
우리의 창조자인 신과 함께 있을 때는 국경이란 없다. 우리는 계속 싸우고, 손을 높이 들고 계속 존재할 것이다.
To all the courageous high school and college students students across the country.

Join us in protest + WALK-OUT. #DACA
전국의 용감한 고등학생, 대학생들에게.
함께 시위하자
My statement on President Trump's decision to end #DACA →
트럼프 대통령의 다카 폐지 결정에 대한 나의 입장
#Dreamers are American in every way but on paper. Ending #DACA harms Dreamers, their families & our communities. Read my full statement:
드리머들은 서류를 제외한 모든 면에서 미국인들이다. 다카 폐지는 드리머들과 그들의 가족, 우리 사회에 해가 된다.
다카 폐지는 근시안적일 뿐아니라 입에 담기 힘들 정도로 잔인하다.
Thread: @jeffsessions said it loud and clear The rhetoric is one that casts #DACA as an infestation Rescinding #DACA is about spreading fear
세션스의 발언의 의미는 분명하다. 다카를 침입으로 보이게 하는 수사다. 다카 폐지는 공포를 퍼뜨리는 것이다.
Trumps plan to Deport DREAMERS is cruel and we WILL resist… Please stand up text RESIST to 50409 #IStandWithDreamers
드리머들을 추방하기로 한 트럼프의 결정은 잔인하고 우리는 저항할 것이다…
* 이 글은 허프포스트US의 Latinos React To DACA Repeal: Ending The Program 'Is About Racism'을 번역, 편집한 것입니다.
<그늘집>
gunulzip@gmail.com
미국:(213)387-4800
한국:(050)4510-1004
카톡: iminUSA